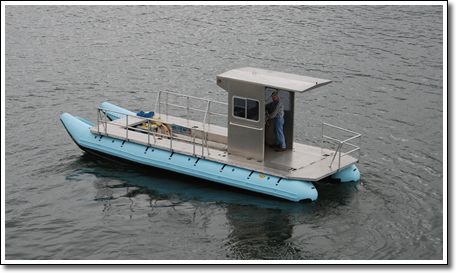 Work Boats
D.I.B. work boats are used around the globe for almost any job you can think of. Oceanographers, shrimp fishing and everything in between. DIB has made work boats for cruise lines, the military and much more.
Our inflatable work boats can be made in almost any size that you need. Our inflatable boats are also easily transported to almost any location on the planet. Being inflatable, they take up alot less space while being transported.
Our Inflatable Work Boats
Caution: Operation of any rescue craft in swift water or whitewater conditions requires skilled operators who have been specifically trained for these environments.