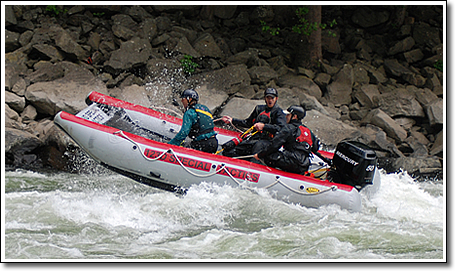 Boats For Rescue Squads and Units
When the professionals need a top-notch inflatable rescue craft, they turn to D.I.B. With almost 30 years of experience, D.I.B. has crafted the perfect solution to all of your swift water and calm water rescue needs.
D.I.B.'s rescue boats are the most versatile on the market as we can modify one to your exact needs. No more just buying what someone has in stock. Let us know what kind of work you do, what your needs are and we will custom fabricate a boat specifically for you.
D.I.B. has been supplying rescue boats to government agencies, rescue squads, fire departments and many other agencies for almost 30 years. Please fill out our contact form to learn how a D.I.B. rescue boat can add new capabilities to your unit.
Our Inflatable Rescue Boats
Caution: Operation of any rescue craft in swift water or whitewater conditions requires skilled operators who have been specifically trained for these environments.