DIB | Quality Inflatable Boats
---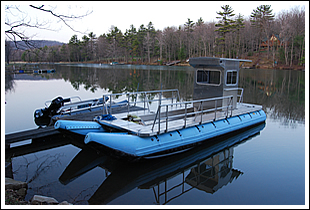 Founded in 1982, Demaree Inflatable Boats, Inc., manufactures industrial grade inflatable boats and related products such as workboats, commercial whitewater boats, military boats, pontoons, rescue craft, and related products such as deep sea lifting bags to exacting specifications.
Demaree Inflatable Boats has been making custom inflatable boats for almost 30 years. We make custom inflatable rescue boats, work boats, commercial white water boats and more.
All of our inflatable boats can be custom made to your needs.
Tired of only being able to choose from certain models? All D.I.B. boats are customizable to your exact specs and needs. Need an inflatable work boat shorter than what we have listed, just tell us. Do you need extra d-rings, bigger tubes? Whatever you needs are, we will do it.


You won't find a more rugged boat anywhere.
Through our design and fabrication stages, we use the latest technologies and materials to ensure that when it comes to taking abuse, your boat will take all you can dish out and then some. All of our materials are chemically matched to guarantee an integral product when finished. All of the parts literally become one piece.


Portable portable and even portable
Being that we make inflatable boats, all of our boats are very easy to transport. Even our largest boats can be transported to any location on earth.
Latest News
Click for bigger pic: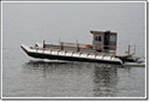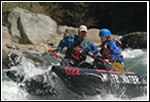 Contact us Today!!
Please fill out our contact form, or call us 1-800-DIB-Tube today !!